Scenic Drives USA – the best driving roads!
The United States is MASSIVE and it has such a stunning variety of landscapes to choose from. This made picking our Top 10 best driving roads / scenic drives extremely difficult. Though the very best "driver" roads as we petrolheads view them are generally very concentrated (looking at you, California) we wanted to add a little variety in location and scenery to the list as well. We also didn't just want to only list the obvious scenic drives that most people already know about like the Tail of the Dragon, Blue Ridge and Angeles Crest – though these do all feature in our app. The list below starts with number 10, and these are all roads across America we most want to drive again.
This list was compiled by Noah from our team, based in Minneapolis. Noah has made extensive road trips across the USA over the last 3 years to bring these views and reviews. You can find more of his favorite roads and recommendations inside the App tagged under the user name "ThatFORDguy"
10. Scenic Drives California – Generals Highway – CA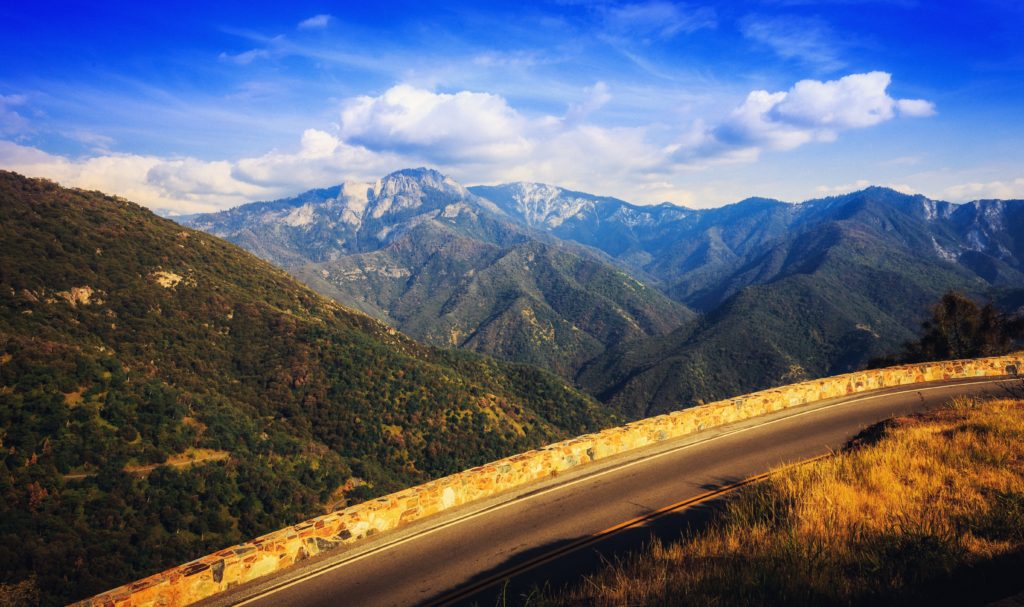 At number 10, we start with a scenic drive only about 30 minutes outside of Fresno, CA. Driving high up into the Sequoia Mountains and Kings Canyon National park runs CA-180 and CA-198. With several tourist destinations along the scenic drive, there can be traffic and the occasional park ranger with a radar, BUT that isn't enough to keep this road off our list. With hundreds of turns, thousands of feet of elevation change and views worth a million bucks, this is a scenic drive you have to hit! Generals Hwy is also surrounded by several less busy, amazing driving roads such as the CA-180 to Kanawyers, the CA-245, Dunlap Rd and the Ten Mile Rd.
Mid point along the scenic driving route, don't forgot to stop and make the short hike up to Moro Rock for an unforgettable Sierra Nevada vista. Also consider stopping to see the General Sherman which is nearby, the largest tree in the world!
To check out this road inside the app, just click on this link (when on a mobile device)
9. Scenic Drives Colorado- Million Dollar Highway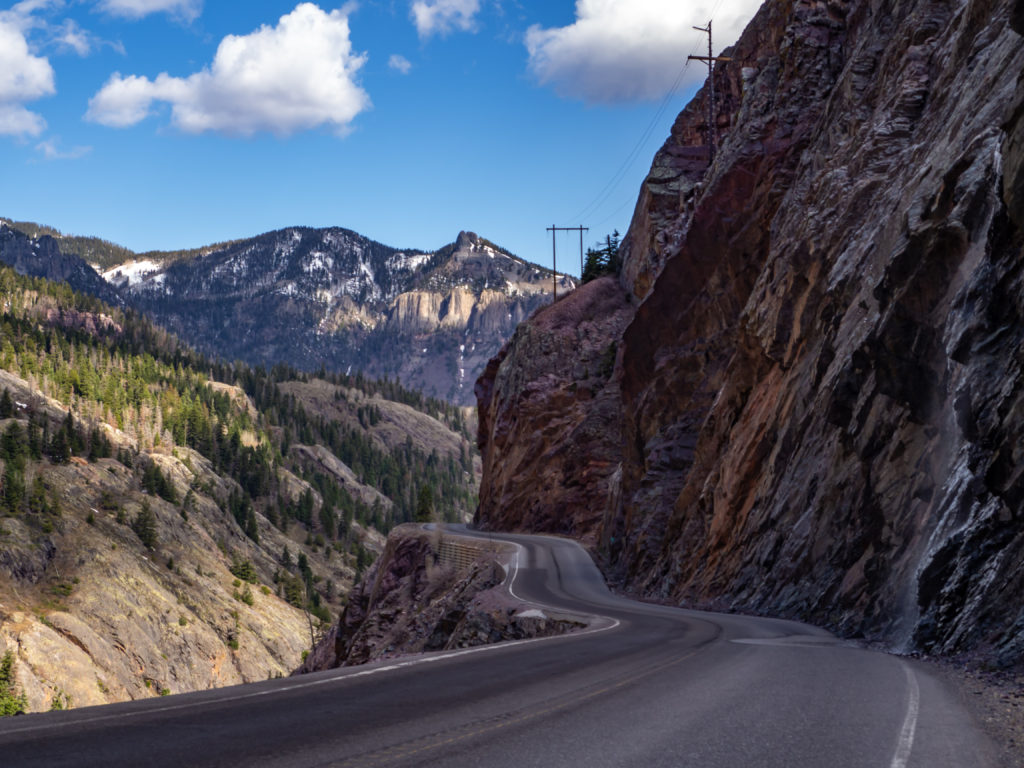 The 24 miles of US-550 between is Silverton and Ouray is often referred to as the Million Dollar Highway, given its name due to construction expenses near $1million per mile. If this scenic drive was a bit less traveled it would be right near the top of our list, but it can be pretty busy so that set it back a few places on the Top 10 list. In every other respect though, this is an idyllic road – the majestic scenery, narrow lanes, lack of guardrails and steep drop-offs add plenty of heart pounding thrill make for the perfect scenic drive, even if it can be a little heart in mouth at times.
The road itself climbs through three different mountain passes, providing plenty of elevation change, hairpins and sweeps to test the bravest of drivers. At each end of the drive, both Silverton and Ouray are adorable mountain towns with breweries, shops and restaurants to fill your time. Durango is an easy starting point, with a very worthwhile drive up to Silverton. And beware bad weather! Rain and snow can hit in an instant and turn a lovely scenic drive into a tense and scary one!
To check out this road inside the app, just click on this link (when on a mobile device)
8. Scenic Drives New Hampshire – Mount Washington Road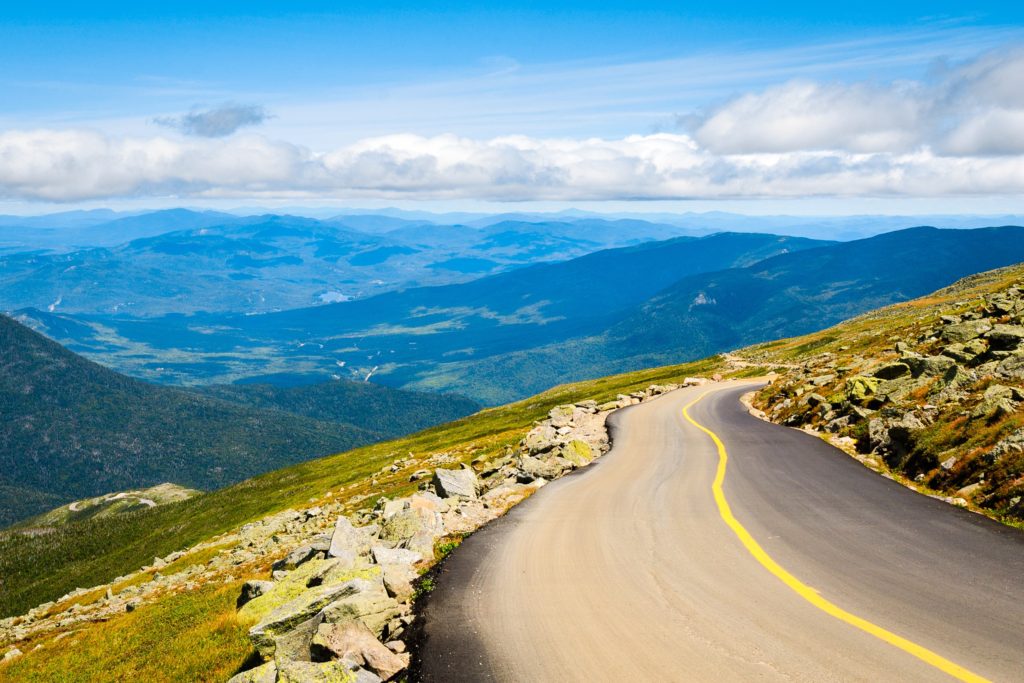 This 7 mile mountain road climbs the highest peak the Northeastern USA and is the scariest on our Top 10 List. Treat it like a hill climb and you won't be disappointed! Fairly touristy and tight, morning and evening runs are the best way to avoid the slow traffic.
When you get a relatively free sprint up or down the mountain, it is super thrilling drive! The scenic drive is narrow with a few tight turns, good sight-lines and steep drops. There are some great overlooks and hikes from the summit as well.
To check out this road inside the app, just click on this link (when on a mobile device)
7. Scenic Drives Montana- Beartooth Pass – MT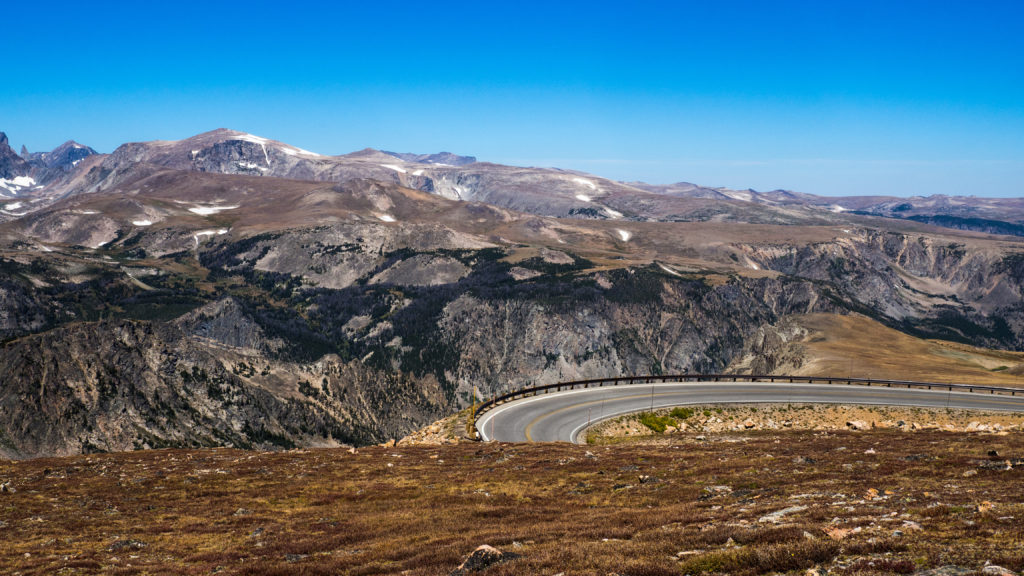 The US-212 is one of the more famous driving roads in the states, known as Beartooth Hwy. Its fame comes from the 5,000ft climb, the 20 surrounding mountain peaks and the thrilling driving experience making it a worthy entry in our Top 10 scenic drives.
On each end of the switchback filled mountain pass lie two towns with an abundance of wild west charm – Red Lodge and Cooke City. Dramatic views will make this 68 mile scenic drive go by way too fast, so make sure to savor it by stopping for a quick hike to one of the many nearby alpine lakes or some ice cream at the Top of the World Store. If you want to extend your scenic drive, add on the Chief Joseph Scenic Hwy. It is a very similar pass that connects the Beartooth to Cody, WY and just narrowly missed being on this scenic drive Top 10 list itself!
To check out this road inside the app, just click on this link (when on a mobile device)
6. Scenic Drives Montana – Lolo Pass – MT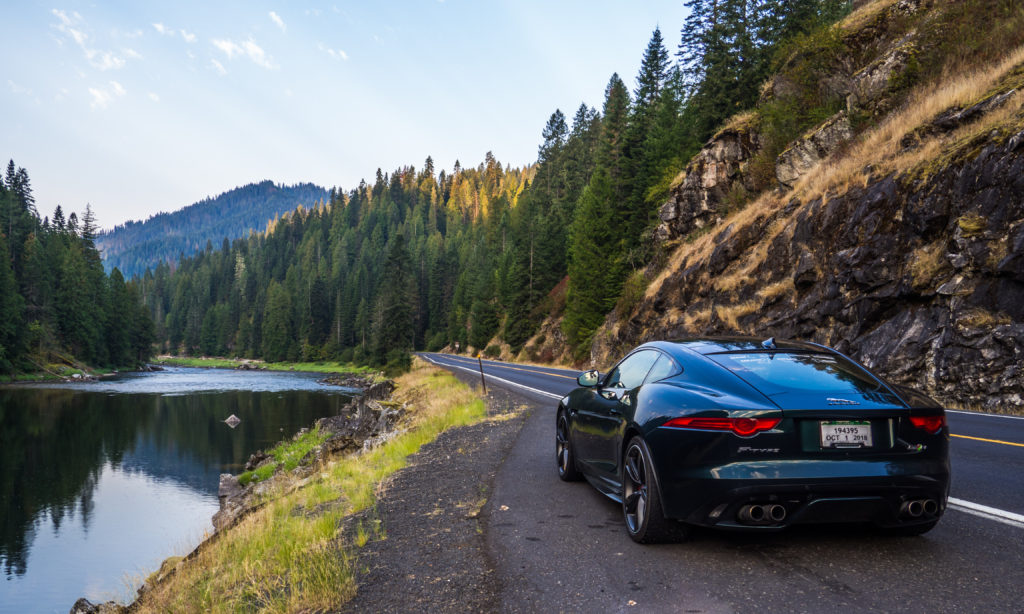 I'm sure you've heard of Lewis and Clark…well this is part of the Lewis and Clark Trail as they pushed West across the continent. Lolo Pass or Hwy 12, crosses the Bitterroot Mountains and the Nez Perce National Forest.
The scenic drive begins to get exciting shortly after leaving Missoula, MT when it meets up with Lolo Creek, but nothing too radical happens until after you pass Lolo Hot Springs and the Lolo Pass Visitor Center. Now you're in Idaho and the road quickly becomes more and more technical. If you're not careful, the many high speed corners will lull you into a trance right before surprising you with a tight bend. Most of the scenic drive follows the zig-zagging Lochsa River, with steep forested mountains flying high up on each side. About 100 miles later, the mountains are just beginning to drop away when you pull into Kooskia.
The views on Lolo Pass aren't as dramatic as some of the other great driving roads due to the large pines that shelter the tarmac. But in terms of length, technicality, speed and traffic, this is still easily one of the all time great scenic drives!
To check out this road inside the app, just click on this link (when on a mobile device)
5. Scenic Drives California – Maricopa Highway – CA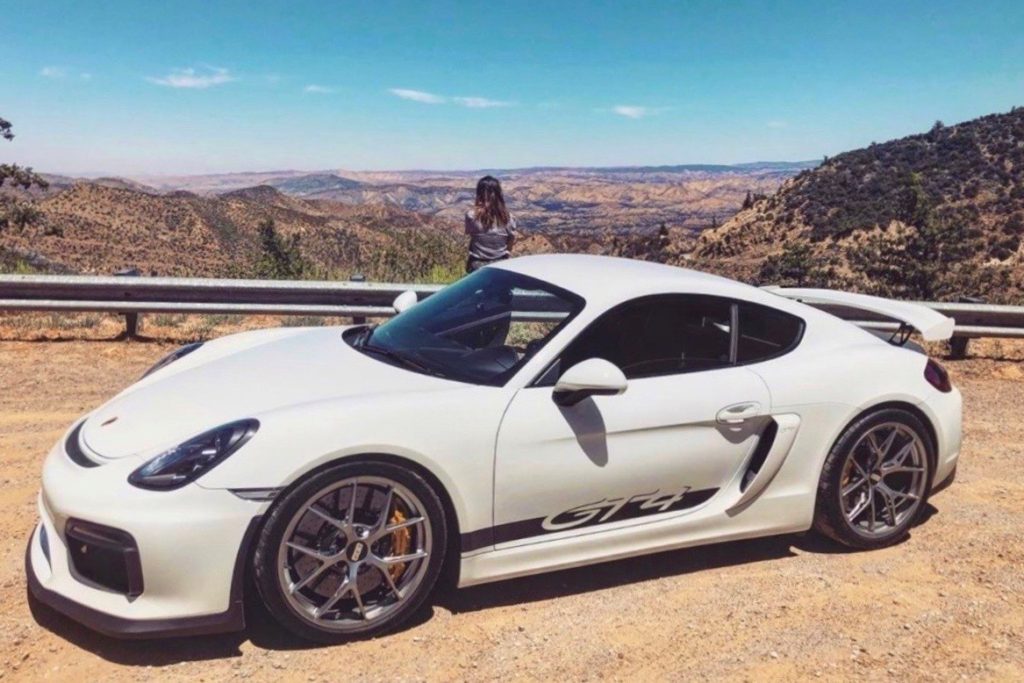 Maricopa Highway is an ideal driving gem, hidden in the canyons between Santa Barbara and Los Angeles. It makes our list of best scenic drives for many reasons, but most notably is its length, emptiness and high speed.
The stretch from Ojai to Lockwood Valley Rd is filled with endless twists and very little traffic. The road then straightens out to cross the plains to 166. However, we drive this as a loop meaning the fun is FAR from over! Turn right onto 166 and then right again onto Hudson Ranch Rd. A long scenic road through the rolling hills takes you up into the mountains and back down again to HWY 33 for the return run to Ojai. This scenic drive also has an incredibly tight and scenic offshoot road called Cuddy Valley Road that we highly recommend if you have the time to make the diversion!
To check out this road inside the app, just click on this link (when on a mobile device)
4. Scenic Drives Colorado – Black Canyon – CO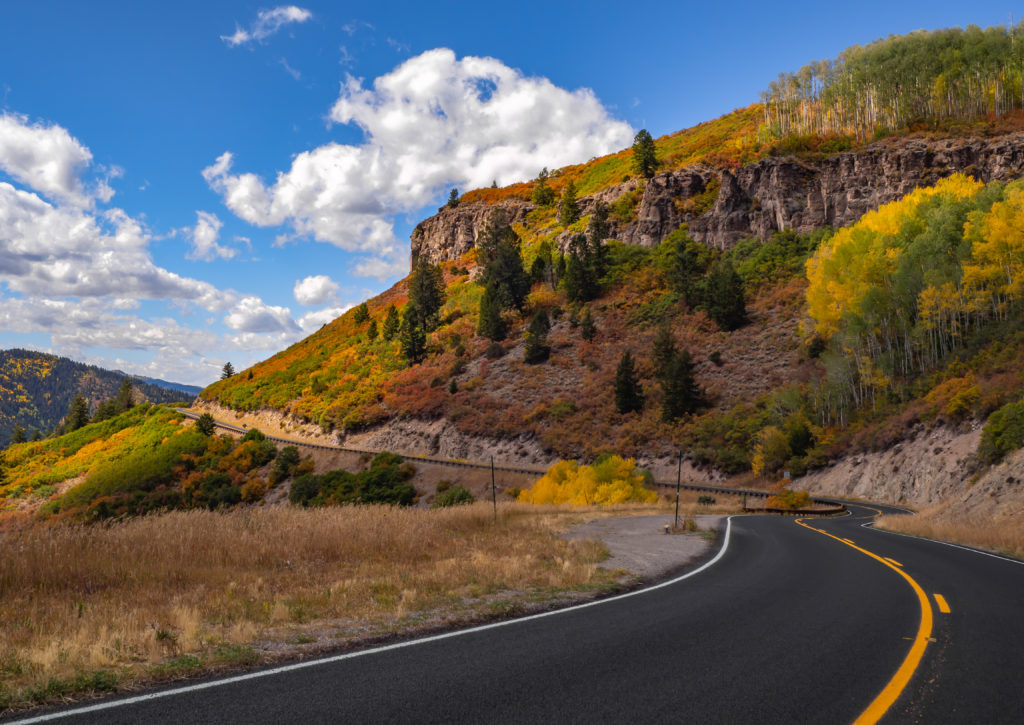 The Black Canyon is truly mind blowing. The CO-92 follows the Gunnison River Gorge and provides spectacular views from perilous cliffs. You don't want to drive this road hard if you're not in the zone! Most sections don't have a guardrail, and if you drive it from west to east you will be on the outside edge the entire time so try to stay focused!!
We think the best characteristic about this scenic drive is the variation in sight-lines and speed. Much of the road is clear enough to see the next half mile of cliff-side tarmac, but the rest leaves the bends shrouded in mystery behind the thick foliage. And while there are straights that will allow (theoretical) speeds of up to 100mph, there are also bends tight enough to let the rear end out a bit!
The first half of the drive is pretty flat and straight while you travel from Hotchkiss to the Canyon. Then there are about 30 miles of driving nirvana up on the edge of the canyon until the Blue Mesa Dam. From here to Gunnison the scenic drive becomes more relaxed though still beautiful as you follow the shores of the reservoir.
To check out this road inside the app, just click on this link (when on a mobile device)
3.

Scenic Drives Idaho – Hells Canyon – ID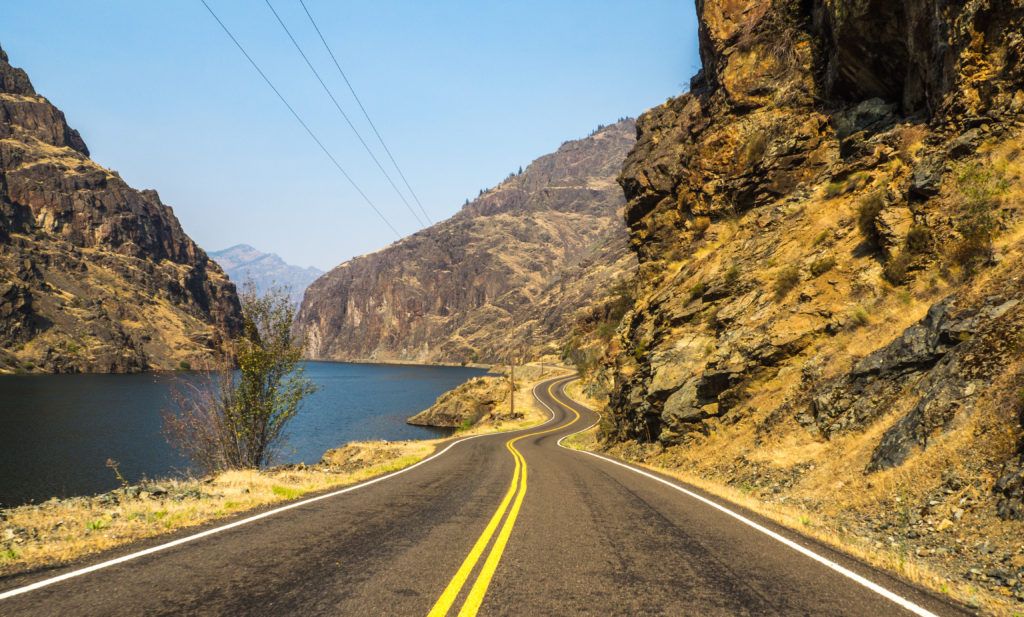 Now we start the TOP 3! You know its a special road when you want to drive it without the purpose of getting somewhere. That's Hells Canyon Road, one of the best scenic drives in the US.
Slaloming from Copperfield to a dead end at the Hells Canyon Dam, this scenic drive simply takes you on a DRIVE…one of the best ones of your life. It is non-stop esses for 22 miles with beautiful scenery in a canyon deeper than the Grand Canyon. The road follows the river so everything is right in front of you so no surprise cars! Zero traffic, great sight-lines and high speed sections will make you both sweat and smile on this water/tarmac/cliff sandwich!
To check out this road inside the app, just click on this link (when on a mobile device)
2. Scenic Drives Arizona – Coronado Trail – AZ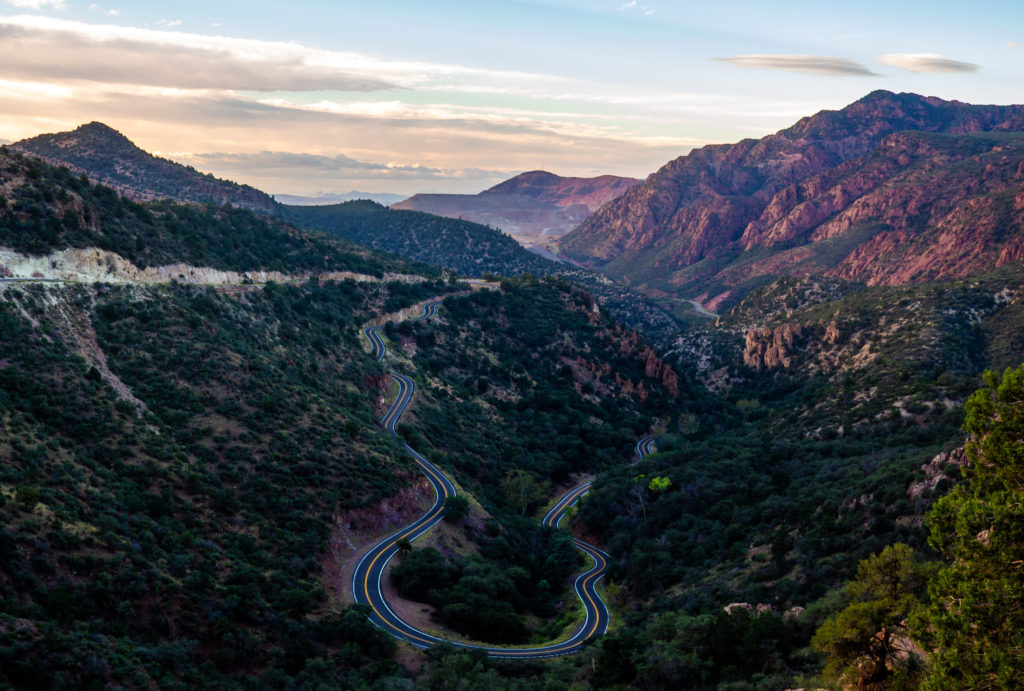 In our number 2 spot, we go deep into the untouched southeastern corner of Arizona where there awaits a tarmac marvel.
Starting in rolling hills around Alpine, the Coronado Trail heads south into the White Mountains. This scenic drive features an unbelievable number of turns and ups and downs will keep your eyes locked on the road and your white knuckles on the steering wheel at all times. This is partly a shame though, because the scenery and wildlife are incredible as well! Perhaps this is a road to drive twice? Once to drive, the second time to view, who knows?
When you finally emerge out of the mountains 90 miles later, you're greeted by the Morenci Mine. We recommend turning around here and driving the Coronado Trail all over again in reverse. That way, you get a second chance to take in the landscape of this scenic drive, besides, you're pretty much in the middle of nowhere!
To check out this road inside the app, just click on this link (when on a mobile device)
1. Scenic Drives California – the Mattole Rd – CA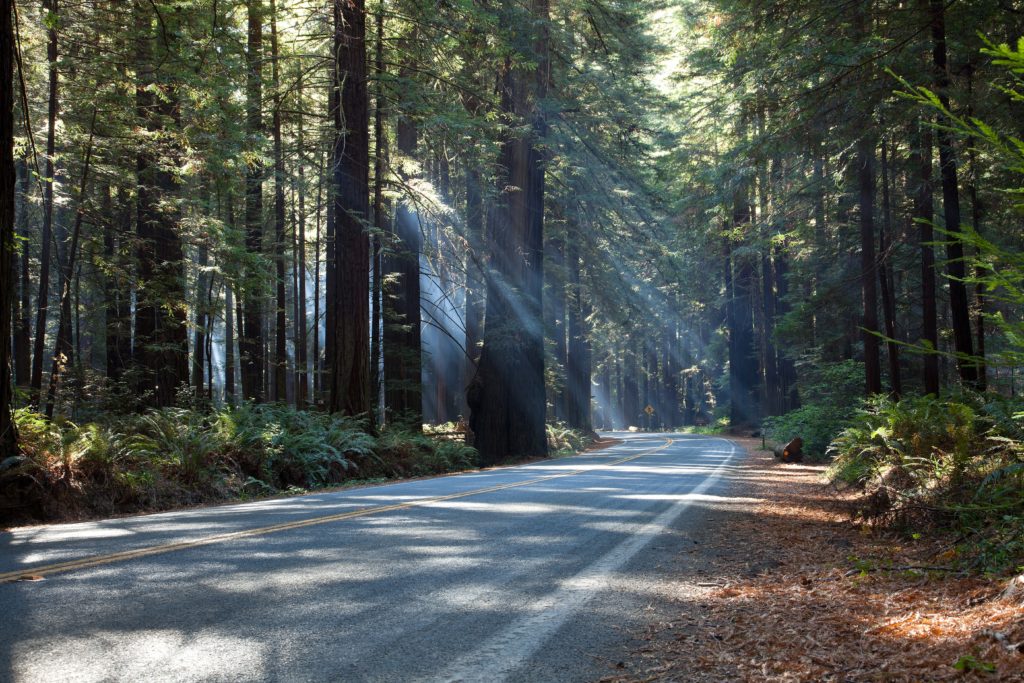 We actually considered not including Mattole Rd in this list of scenic drives in order to keep it all to ourselves. But it is SO SO SO GOOD that we decided we have to share it.
Isolated and perfectly impressive on the "Lost Coast" of California, Mattole Rd is a drivers road through and through. It will test your focus with technical corners, erratic road conditions and narrow lanes all while throwing you stunning views on the right and left. A dream scenic drive!!
The scenic drive starts in Ferndale and takes you along the steep, seaside hills of Humbolt County before turning upward and Eastward to the towering Redwood forests and ending at 101 near Weott. Don't drive at night, and be extra careful in the wet! This is the type of thrilling road we petrolheads live for and we can't wait to drive it again !
To check out this road inside the app, just click on this link (when on a mobile device)
If you enjoyed reading our Top 10 list, and now want full details of the most scenic drives in the US (50+ roads) and Europe (150+ roads), including full map links featuring places to visit and experiences to enjoy across the UK, Europe and the USA then download our FREE Ultimate Drives app now on the AppStore and Google Play Store and join our community of driving enthusiasts.
Address
Ultimate Drives
Neugutstrasse 16
Zurich, 8304
Switzerland.
Email
Telephone